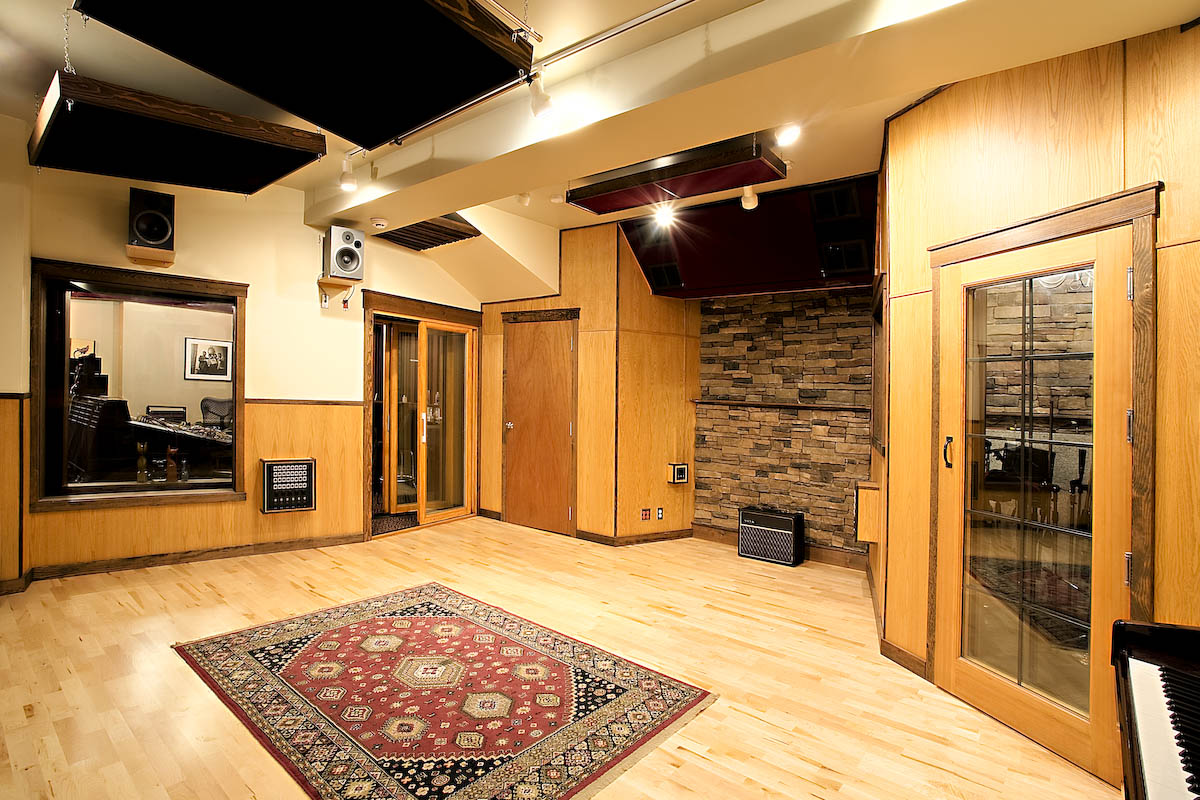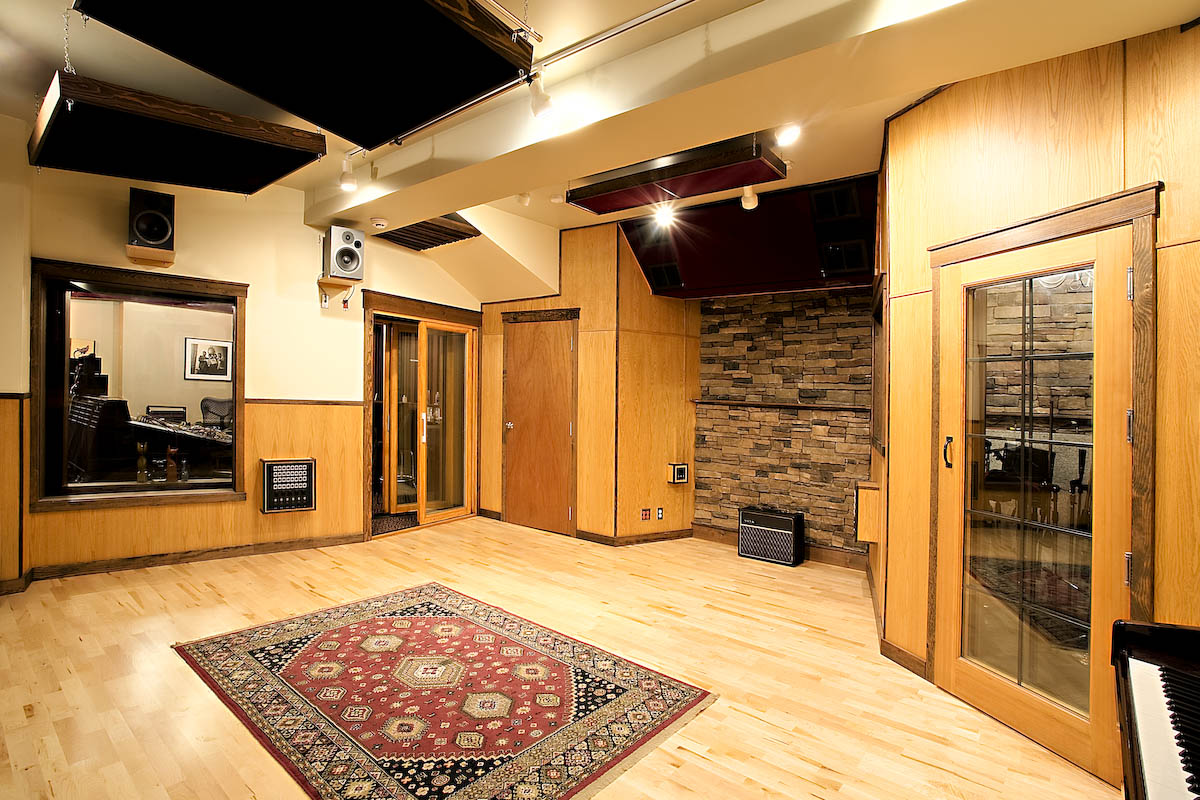 ELECTROKITTY LIVE ROOM
Hidden away in Seattle's Wallingford neighborhood, the recording studio unfolds into an unexpectedly spacious live room. Clever sight lines allow a glimpse of the control room as you enter.
WOOD+STONE
Wood and stone walls combined with excellent acoustic treatment make for a live room that sounds rich and vibrant. Classic yet versatile, this space is known for incredible drum sounds and its cozy atmosphere.